In business as in sports, sometimes the best defence strategy is to attack.

This is so because while defence is reactive, attack is active — instead of letting a negative situation limit and determine your moves, you take control of things, create new options and choose a path based on your own goals.
In the context of the coronavirus pandemic, this means that even if your business has been hit hard, it is not fated to ruin. On the contrary, these uncertain times may be the moment for you to take stock of your situation, reassess your goals, find new opportunities, and maybe grow into new and unexpected areas.
Of course we can't sugarcoat things. The pandemic is a curse for many economic sectors. The travel industry is the most impacted — airlines, hotels, travel agencies, travel designers, local tourism businesses and so on. Next come restaurants and the leisure industry — cinemas, theatres, show venues, recreation parks, artists of all kinds. Then retail — which can mean pretty much any kind of shop. And the list goes on.
Still, for many businesses there are ways to minimize the pandemic's impact, to adapt and to create new opportunities for business growth. And two areas worth consideration — which are quite intertwined, really — are digital means and communication.
If your business is not yet in the digital world — or if it is only so in a superficial way — this might be the time for you to change that. You should definitely consider improving your digital marketing strategy. Here are a few ways to go about it:
• Review your website. Is it optimized for search engines — that is, are you using the keywords that will help prospects find your site with a quick Internet search? Does your website does it inspire trust in your brand? Is it easy to navigate?
• Use online ads — try paid and unpaid, in different websites, and decide what works best for you;
• Research what social media are best for advertising your business — Facebook? Instagram? Twitter? Pinterest? LinkedIn? etc. — create accounts, and develop a promotion strategy;
• Improve your Google My Business profile by adding relevant information and getting your satisfied clients to leave you reviews.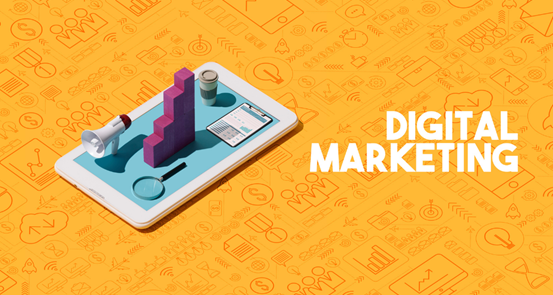 All the above relates to communication, because advertising is communicating with prospects and with clients. But communication also means other things:
• Go to the customers you already have and ask them what are the challenges they are facing right now. Is there a way you can serve them better? Can you help them solve their new problems? This will increase their trust, and you might find that by adapting your products and services which are in little demand right now — or expanding into related areas where your expertise will serve you — you will open a whole new market;
• Find out whether new messaging tools or platforms will help you increase prospects' trust and gain new clients — for instance, look into email automation and CRM (customer relationship management) tools;
• Remember your employees and communicate with them as well. Times are hard for everyone. Let your people know you care and sympathize. Be flexible and available to help them where you can. This will go a long way to ensuring you have dedicated people working with you — and a dedicated team can work miracles.
They say 10% is about what happens to you, and 90% about how you react to it. Maybe those percentages are not quite so favourable with the pandemic. But there's still a margin of choice open to you — and that's where you can set yourself apart from your competitors by taking informed, resourceful and determined action.